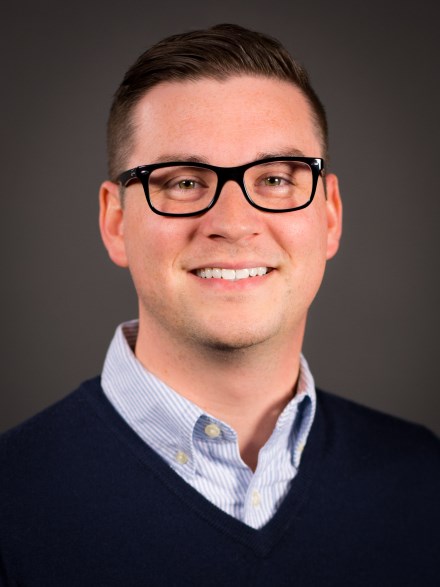 Grant Barker
Mortgage Banker
Licensed in NC, NMLS# 810737
3540 Dr. MLK Jr. Blvd, New Bern, NC 28562
Phone: (252) 751-0515 | (252) 341-4842
https://atlanticbay.com/grantbarker
Whether saving deals that other lenders turned away, or just making the process enjoyable for an initially nervous first time buyer, Grant Barker has his own special methods for making the home buying process easier and stress-free for borrowers.
Grant Barker, who started in his career the banking/mortgage industry in 2007, joined Atlantic Bay in 2014. He says, "It's important that clients understand where they are and what is coming next during every step of the process so there are no surprises. Setting expectations up front, I provide the information verbally to the client and also give them a printed timeline with definitions. While they can always ask me if they don't understand a term, there may be times when they are reviewing the loan late at night in their home and realize they don't know what a word means. Then they can refer to the definitions."
After gathering information and filtering down to determine which loan programs might be best for the client, Grant Illustrates the options on a dry-erase board that covers an entire office wall. He says, "I tell clients, 'It sounds as if you really like these two loan programs. Let's look at how they compare.' That really puts the borrower's mind at ease and makes it easier for them to remember the differences when they leave the office. I find that most borrowers like having the visual loan comparison."
Grant is committed to always returning phone calls within an hour, keeping his clients updated throughout the transaction and doing what he says he is going to do, which helps clients feel calm throughout the process.
Grant and his wife Katie have been married since 2009. Their son Nathan was born in 2014. Grant says, "Katie is a hair-stylist in the area and her clients love her. Our son Nathan loves toy cars, and has a belly-laugh unrivaled by babies his age!" A gospel singer, Grant is active in his church and performs at various events and festivals.

"Featured real estate company is not a mortgage lender and so you should contact Atlantic Bay Mortgage Group, L.L.C. directly to learn about its products and your eligibility for such products. The featured lender has an affiliated business relationship with the featured real estate agent. You are under no obligation to use the featured lender for financing. All loans subject to income verification, credit approval and property appraisal. Not a commitment to lend. Atlantic Bay Mortgage Group, L.L.C. NMLS #72043 (nmlsconsumeraccess.org) is an Equal Opportunity Lender. Located at 600 Lynnhaven Parkway Suite 203 Virginia Beach, VA 23452."