Pitt County Dining Bingo Giveaway #4
Posted by TRG Marketing on Saturday, April 18, 2020 at 10:03 AM
By TRG Marketing / April 18, 2020
Comment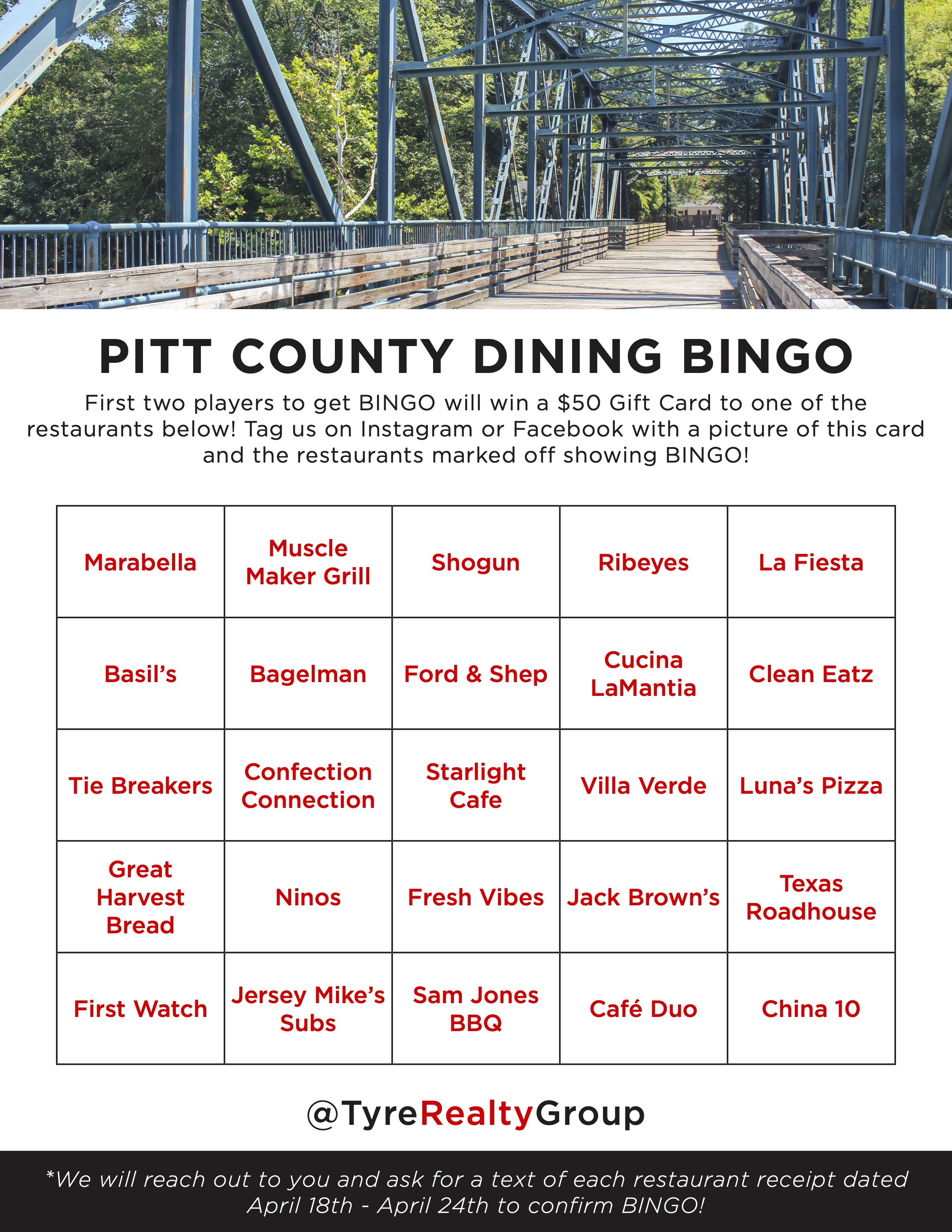 Download PDF here.
During this stay-home order, restaurants are only able to offer take-out or delivery options. Many of the restaurants we enjoy visiting are owned by mothers, fathers, sons, and daughters. More importantly, however, these are our neighbors. During this time, Tyre Realty Group is reminded of the late Mister Rogers. During an episode of Mister Rogers' Neighborhood, he said, "All of us, at some time or other, need help. Whether we're giving or receiving help, each one of us has something valuable to bring to this world."
To help our neighbors, TRG has decided to play bingo with you all. Our goal is simple: Help keep local restaurants open during their time of need. TRG has created this bingo card for you all to help TRG keep local restaurants open. The idea is simple: the first two to get bingo win a $50 gift card to one of these restaurants. Greenville Painting and Construction, LLC is will also be gifting the FIRST winner $100 CASH! If you get a bingo, tag us on Facebook and Instagram (@tyrerealtygroup) and we will contact you with details to pick-up your prize. The contest runs from April 18th - April 24th. We ask that you keep your receipts so that we may verify you visited these restaurants during the contest dates.
Times may be uncertain, but together, as neighbors, we can all prosper together.