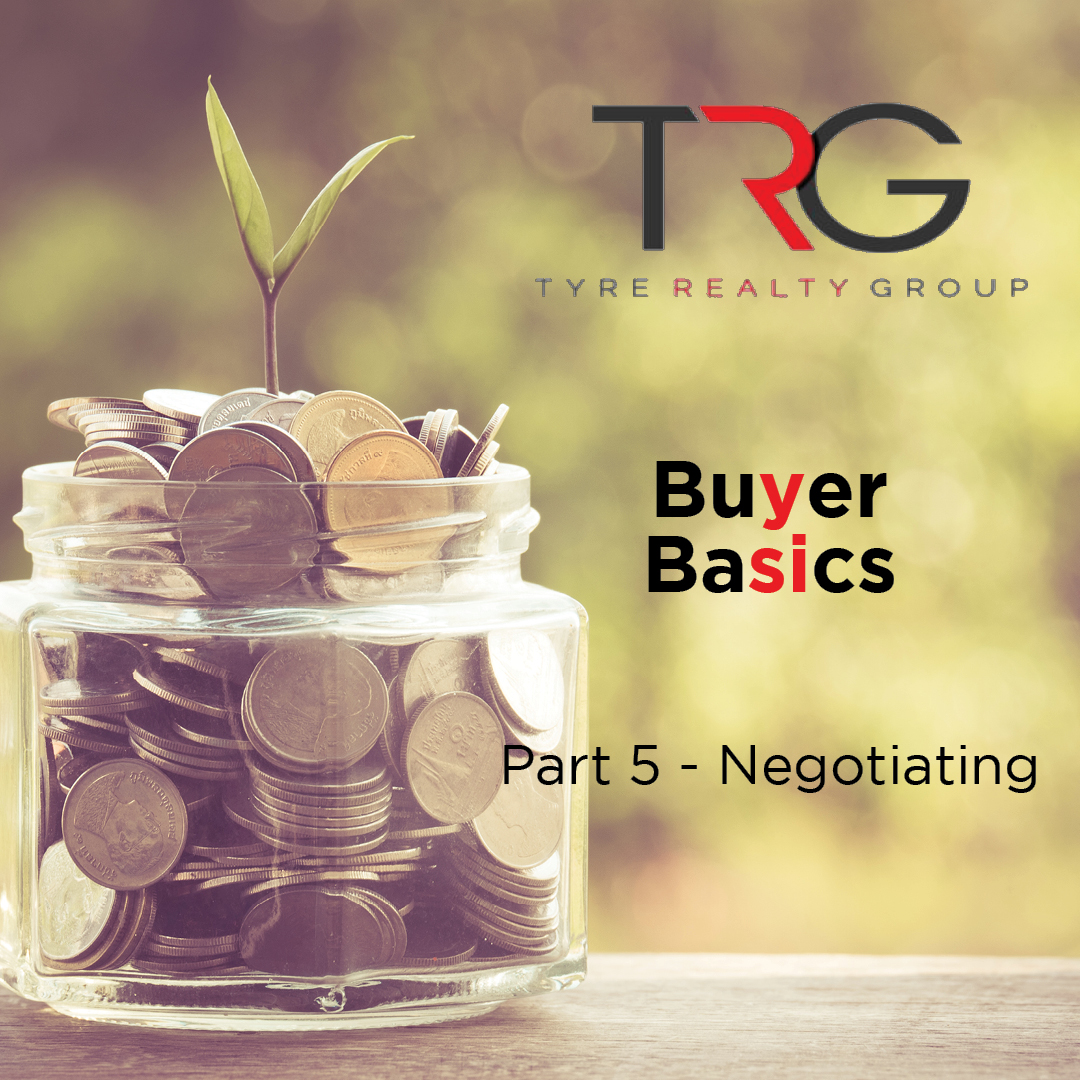 In our very first installment of this series, we made it known that the current real estate market is experiencing a seller's market. While sellers currently have the power in the market place, that should not dissuade buyers from purchasing. In today's blog, we will discuss negotiating the very best price for buyers.
First, both buyers and sellers should understand that everything in real estate is negotiable. Allow me to repeat that so it sinks in: Everything in real estate is negotiable. Buyers should understand that the list price is not necessarily the sales price. However, in our current market, buyers should be wary of starting negotiating too low. An offer well under asking might hurt the buyer in the long run. Since sellers do possess more power in the market place, an offer too low might not receive a counter-offer. The seller could easily reject the offer without trying to negotiate, as there are more buyers than homes for sale. If the seller does negotiate a price that is less favorable, then there might not be enough funds available for the seller to repair items that need attention. Buyers should remember that the purchasing of a home is a marathon, not a sprint.
Every buyer wants to get the lowest possible price for their next home. If everything in real estate is negotiable, then where does a buyer start with their offer? Before an offer is submitted, it is important that the buyer and their agent review their market report. In this report, buyers will be able to see what the list-to-sale ratio is for their price point. The list-to-sale ratio is a comparison between how much the home was listed for to the agreed upon sales price. For example, if the list-to-sale ratio for a home listed at $100,000 is 93%, then the buyer can guess that they will receive $7,000 in negotiating value, or 7% of the sales price. This amount can come in a variety of ways, but the most popular ways to receive the value is by reducing the sales price, the seller providing money towards the buyer's closing costs, or some sort of allowance. If the seller is in a multiple offer situation, then the buyer might have to get more competitive and increase their offer to beat out other buyers.
Another way that buyers can protect themselves during the negotiation stage is to have their agent complete a Comparative Market Analysis or CMA. A CMA will show buyers the sale of similar homes in similar neighborhoods. These homes are also recently sold homes. A qualified agent should not add foreclosures, short sales, arm's length sales, or homes that sold too far in the past. This CMA will provide buyers with an in-depth look at what to expect to pay for their home. Again, if the buyer is in a multiple offer situation, the buyer might need to be more competitive.
A qualified buyer's agent will use the CMA and the market report to guide buyers. Another responsibility of a buyer's agent is to be an area expert. Being an expert in an area is crucial for negotiations. A CMA and a market report are great guidelines but having expertise in an area is crucial in negotiations. A CMA or market report gives general guidelines for a large area. However, a buyer's agent should be able to take the general information from the CMA and market report and apply it accordingly with his or her knowledge of the specific neighborhood or area.
Tyre Realty Group has a team of qualified buyer's agents who only specialize in helping people purchase their next home. Our buyer's agents finish extensive, one-on-one training in preparing CMA's, understanding market reports, and have over seventy-five years of combined experience within our office to assist with problems that might arise. If you are a potential buyer and are interested in more of our process, or would like to schedule a free consultation with one of our qualified agents, please call us at (252) 758-HOME or follow us on Facebook and Instagram (@tyrerealtygroup).