Buyer Basics: Part 3 - Representation
Posted by Homer Tyre on Friday, July 19, 2019 at 5:00 PM
By Homer Tyre / July 19, 2019
Comment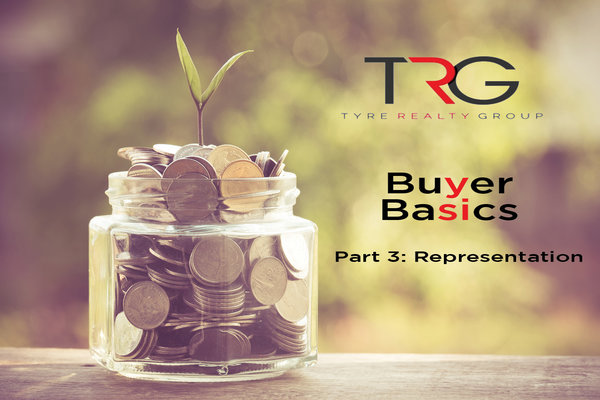 Our current time period has been classified as the Information Age. Future generations will look back at this time and learn about how quickly information traveled. Before the internet, information was mainly passed orally, through local news broadcasts, or morning newspapers. Currently, news travels at an alarming rate. Social platforms such as Twitter can provide second to second updates. I think the most common phrase for this generation might be, "Google it." Gathering information is no longer the struggle. In real estate, that is both good and bad.
The Information Age has benefited real estate buyers. Buyers are far more educated on the practices, terms, and procedures than before the Computer Age. In Spider-man, Peter Parker's Uncle Ben famously said, "With great power comes great responsibility." This power of information for potential home buyers also comes with great responsibility.
There are numerous resources available for buyers on the internet. There are Zillow, Realtor.com, and Trulia, to name a few. On television, there is an entire network dedicated to homes, HGTV. HGTV even has specific programs that show house flipping or the decisions that go into purchasing a home. There is even a series on the Bravo network that follows agents around depicting the career on an everyday basis.
With all this information, it is easy for buyers to believe they do not need representation. We can all very easily cut our own hair, represent ourselves in the court of law, or even brew our own beer. However, most of us choose to pay for these services, either out of convenience or because we simply lack the knowledge or time. The same is true when purchasing a home.
Every buyer wants to get the best possible price. Buyer's agents are your market experts. If you are in the market to purchase a home and are not a licensed agent, do you have enough time to keep an eye on the market? Chances are that with a full-time career and a family, there is very little time left in the day to relax, let alone analyze the real estate market.
Another aspect of home purchasing is the negotiation stage. Typically, negotiations are based on the current market. A real estate professional knows the market and will be able to assist in the negotiations to procure the best possible deal for the buyer. Most negotiations are based on comparable homes that have recently sold and the type of market that the specific area is experiencing.
While every buyer knows what he or she wants in a home, most buyers do not see enough homes to know what to look for when they see a home. Does a home have moisture damage? Is this home on a slab or crawl-space? Is there an HOA? What does that HOA cover? What is the definition of HOA? These are all frequently asked questions that a buyer's agent can assist in answering.
While every market differs, one thing that is constant in every area is the contract. To purchase a home, the correct contracts are needed to finalize the transaction. The contract also provides protection to buyers and sellers. The contract will lay out which party is responsible for certain aspects. Plus, contracts single out repercussions for breaches and even spell out what can be constituted as a breach. Contracts are extremely intricate. If you are not well versed in the contract, you take the chance of another person taking advantage of you. A buyer's agent works with these contracts daily.
At Tyre Realty Group, we have a full buyer's department fit to meet the differing needs of everyone in Pitt County. While you might be able to purchase a home without representation, why would you if the seller has a listing agent on their side? If you saw the home for sale, chances are that seller has representation. If you are considering purchasing a home, TRG provides free consultations to buyers. To schedule a free consultation on the benefits of one of our buyer's agents, feel free to stop by our office at 505 Red Banks Rd Ste E, or call us at (252) 758-HOME.