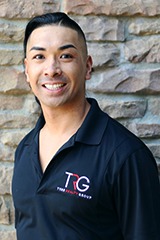 Buyer Team Manager | Marketing | Buyer Agent
Phillip was born and raised in the Central Valley of California. He graduated high school in the top ten of his class at Exeter Union High School and moved to North Carolina. He then accepted a Regents Scholarship to the University of California at Santa Cruz. Upon completion of his first year of undergraduate studies, he decided to transfer to East Carolina University to be closer to family. While attending school, he worked in local restaurants, developing a passion for sales. After deciding to pursue a career in the Restaurant and Hospitality field, he began working for a local restaurant full time and quickly discovered that he enjoyed the hospitality industry. Realizing that skill set could provide him with the career he had been wanting, he decided to make a change and pursue a career in Real Estate, where he will be working with Tyre Realty Group as a Buyer Specialist. He is an avid sports fan, reveling in the greatness of the University of Southern California athletics, praying for the Dallas Cowboys, rooting for the Los Angeles Dodgers and trying to keep the faith with the Philadelphia 76ers.
Testimonials
My husband and I found ourselves with an unplanned pregnancy and needed to find a house fast. Phillip worked with us through the process and he was a God send. He was always reachable at any time, he kept our best interests first, and he fought for us in negotiations until we got exactly what we wanted. We are so grateful to have found an agent that made it his mission to find us a home we loved before our baby girl arrived and we definitely plan to work with Phillip In a few years as we expand our family!
Elise