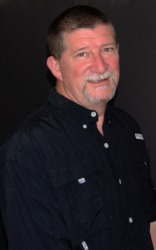 After serving 25 years as a firefighter/paramedic, Lewis finally retired as a Battalion Chief for Greenville Fire & Rescue. Having always surrounded himself with challenges, he was not ready to stop working and serving the community. Lewis quickly found himself joining his wife in the real estate profession where he once again has the privilege of serving an even larger community.

As a public servant, he was provided an opportunity to gain an insight into our community and the people that live there. He uses that intimate knowledge to serve his clients and their interests. After being trusted for years with their lives and property, he now has their trust in representing their home and family security.

His background affords him a lifelong education in remaining calm, steadfast and focused while under pressure and he brings that demeanor to every contract, negotiation and ultimately closing.  Lewis understands the importance of clear, concise and constant communication with my clients and those he is working with.

Finally, Lewis believes the Tyre Reality Group is the future of real estate in Eastern North Carolina. With that being said, your success determines our success. He would love to have the opportunity to introduce himself and show you how he can make a positive contribution to your real estate needs.